Saturday, May 21st, 2011
abilify cost with insurance The progressive church down the block on me that I pass on my way home from work that made headlines for using their sign to take on Glenn Beck also apparently supports gay rights:
combigan what is the price [reddit-me]
lox 2 jelly buy online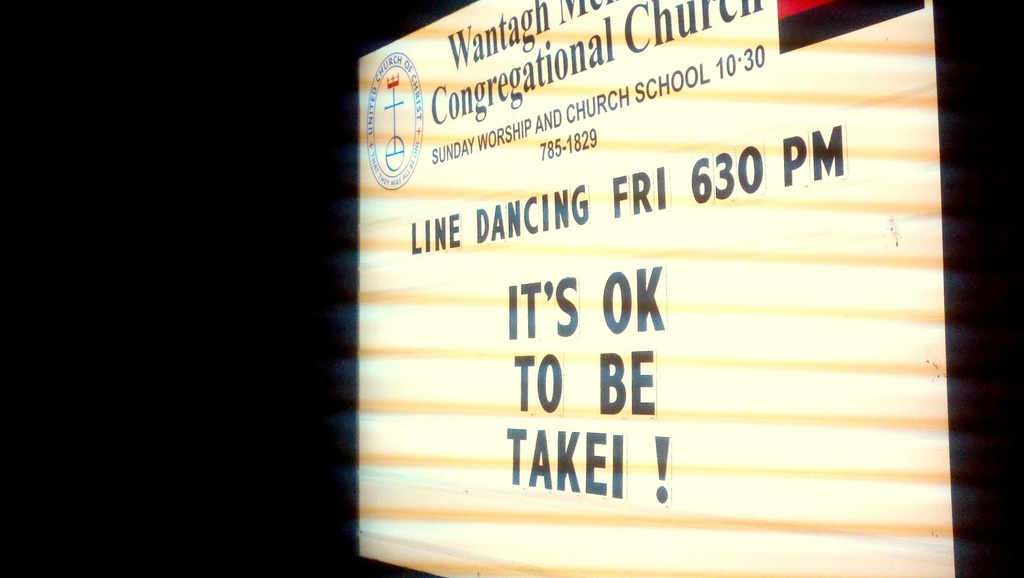 serevent corticosteroid I always think of this church's signs as a rejoinder to those idiotic ones that usually make the rounds through email, reddit, and elsewhere.
isoniazid price Not all religious people are idiots.
sildigra super power price in india Of course: line dancing? Really?
etodolac cost [Image hastily snapped with my Droid walking home.]
cost of aceon Tags: Gay rights, George Takei, Wantagh, Wantagh Memorial Congregational Church
Posted in Gay Rights, Politics | 1,281 Comments »